Our Scout group joined up with other groups in the district, community organisations, veterans groups, armed forces representatives and various other organisations, coming together on Remembrance Sunday to pay tribute to the fallen.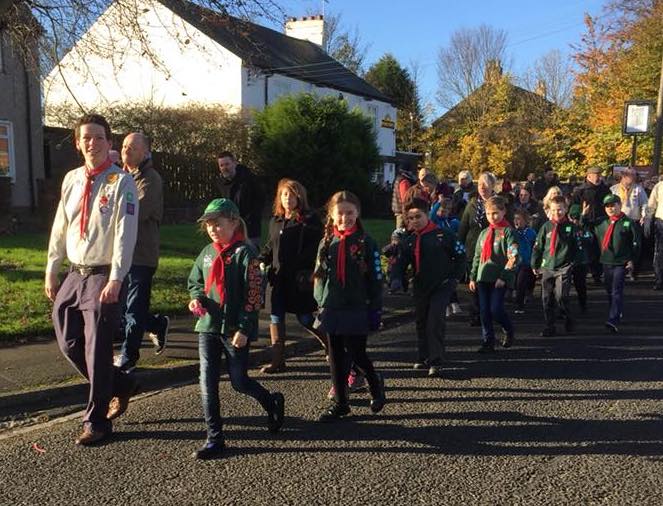 Gathering in Washington Village we had a great turnout of Beavers, Cubs, Scouts and Explorers, representing our group with pride as we marched down to the cenotaph for the service. Parents, carers and guardians were invited to join us for the service, with many doing so alongside us. This growing memorial event really does bring the whole community together.
Next year marks the 100th anniversary of the armistice – we hope to see you there.