The much-promised (and long-awaited) water-fight night arrived tonight!!
The British weather was finally with us and after some last-minute texting and 100 water balloons from Leanne (thank you x), we were ready for action.
The boys paired up for 'Chicken', then grabbed their guns for all out war 😀  Everyone had a gun, some had what looked like Bazookas!!
Poor Alice was drenched with a bucket of water by Robin.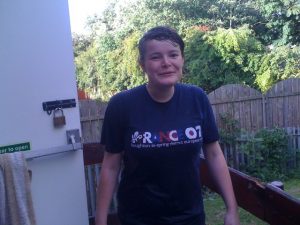 Earlier in the evening we learned about life in India and listened to an ancient story of generosity, whilst we tried lots of different Indian food, yum!
This forms part of our Friendship Challenge Badge, which will be completed with our planned visit to Washington Community Fire Station in mid-July (letters next week).
The Beavers who attended the Picnic a couple of weeks ago received their Explore Badges and we wished someone a Happy 7th Birthday, hurray!